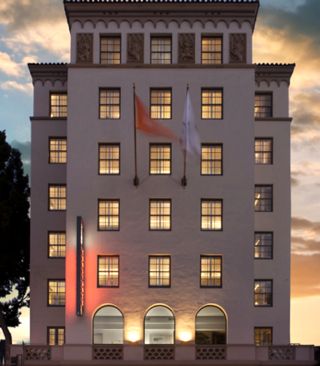 The Arcadia Historical Society's special meeting, program and dinner on Jan. 28 features a look at the Hotel Constance face-lift as well as a tai chi demonstration by a local grandmaster.
The meeting will be at 5:30 p.m. at the Prince Erik Hall of the Arcadia Congregational Church.
The Society will highlight the historic restoration of the Hotel Constance, done by the Singpoli Group LLC and its CEO, Kin Hui, an Arcadia resident.
In addition, Grandmaster Arnold Chien of Arcadia, will demonstrate Kinetic Tai Chi, a style he created after 20 years of training and teaching. In 2013, he became the first one to teach Tai Chi at the legendary Gold's Gym Arcadia. Master Arnold currently teaches at the City of Arcadia under the Recreation Department as well as Tzu Chi Foundation U.S. Headquarters at San Dimas. He is the head coach of Wushu team of Indonesia Chinese American Association and a regular speaker om a local TV talk show as its martial arts expert.
The cost is $18. Please RSVP by Jan. 25 using this Jan. 28 program mail-in form (PDF).
Prince Erik Hall is located behind Arcadia Congregational Church, 2607 S. Santa Anita Ave., Arcadia.
Send check and event invite form to:
The Arcadia Historical Society
PO Box 661332
Arcadia, CA. 91066.