The Arcadia Historical Society is set for a Day-Out Dining Fundraiser at Matt Denny's Ale House Restaurant on April 25.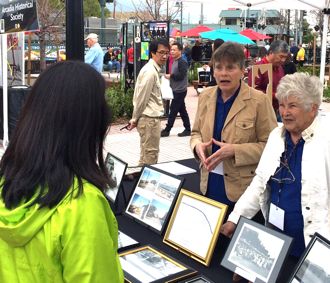 Join us so the Historical Society can continue to be a vibrant part of our great community of Arcadia, California.
Twenty percent of the food and alcohol purchased goes to the Historical Society.
Please bring the event flier (below) to show to your server — or just mention the dining fundraiser when you order.
The fundraising event runs Monday, April 25, from 11 a.m. until 9 p.m.
The Arcadia Historical Society has brought Arcadia history to the public and will continue to do so with your support.
Our activities included establishing historic markers in and around the city of Arcadia; placing Thoroughbred Racing Walk of Champions plaques along Huntington Drive and First Avenue; honoring Business Icons at the Chamber Networking Breakfasts; and showcased historic photos and presenting an Arcadia History Challenge at the Downtown Street Markets on 18 separate evenings this past summer and winter.
We've also partnered with with the Arcadia Civic Youth Council (41 high school members) at our events, and most recently presented Arcadia railway photos and railway history at the Gold Line Opening Day.
We can make a difference, together.
Matt Denny's is located at 145 E. Huntington Drive, Arcadia.