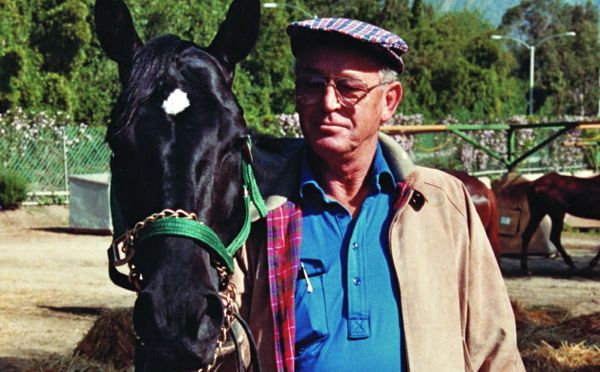 Plaques for the 2015-2016 inductees to the Thoroughbred Racing Walk of Champions are being installed along Huntington Drive near First Avenue.
These inductees are Joe Burnham, thoroughbred racing's foremost cinematographer, and Ellwood "Buddy" Johnston, second-generation owner/breeder of Old English Rancho. Also trainers Gary F. Jones, Ron McAnally, Mike R. Mitchell and Mel Stute, as well as jockey Chris McCarron. Thoroughbreds being honored are Lava Man and Zenyatta.
At the recent "Red and Black Salute" gala event on May 24, inductees expressed gratitude for for being honored with plaques to be installed at the Walk of Champions — and said they were happy to be part of Arcadia's rich history. (text continues)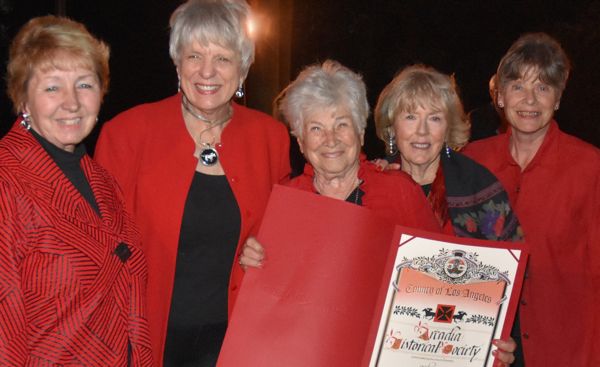 Trainer Mel Stute related that it took him 88 years to finally be recognized. He was up for the U.S. Racing Hall of Fame four times, but didn't make it. Stute had a bar in Hollywood Park named after him, but it closed down. Now, he has a plaque on the Thoroughbred Racing Walk of Champions.
Mel's family, friends and fans will be happy to know that his plaque has been installed on the south side of Huntington Drive, just west of the plaque for Snow Chief, Mel's most famous horse. One day if you go by, you may just catch Mel admiring his plaque.
The Los Angeles Country Board of Supervisors sent along a scroll marking the occasion (pictured). It read: "With sincere congratulations and best wishes, the Board of Supervisors of the County of Los Angeles does hereby join in your celebration."