This August, the Arcadia Public Library will mark the 140th anniversary of renowned naturalist and writer John Muir's first visit to Southern California with a rare book exhibit and an interactive presentation by local historian Ed Andersen.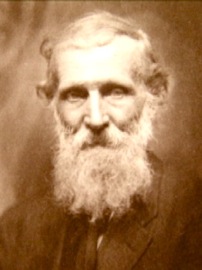 The exhibit — "John Muir, From Yosemite to Arcadia" — will include several first editions of Muir's writings, including "My First Summer in the Sierra" (1911) and "The Mountains of California" (1894). In the "Mountains" work, Muir gives a detailed account of a five-day hiking trip he took through the Rancho Santa Anita and into the San Gabriel Mountains in August 1877. The exhibit runs from Aug. 1-31.
John Muir was born in Dunbar, Scotland, in 1838 and he moved with his family to Wisconsin when he was 11 years old. As a young man he received wide acclaim as an inventor, but he was captivated by nature and he devoted his life to studying, writing about and working to preserve our natural resources.
Muir was a world traveler and he frequently came to the San Gabriel Valley, occasionally making his way to the fledgling city of Arcadia. As the first president of the Sierra Club, John Muir made enormous contributions to the establishment of our national parks and timberlands, including the San Gabriel and San Jacinto National Forests.

Andersen, right, is a book collector, author and board member of the Arcadia Historical Society. He has been tracking John Muir for two decades.
Andersen's presentation about Muir's appearances in Arcadia will be in the Public Library Auditorium at 1 p.m. on Saturday, Aug. 26. Admission is free and everyone is welcome.