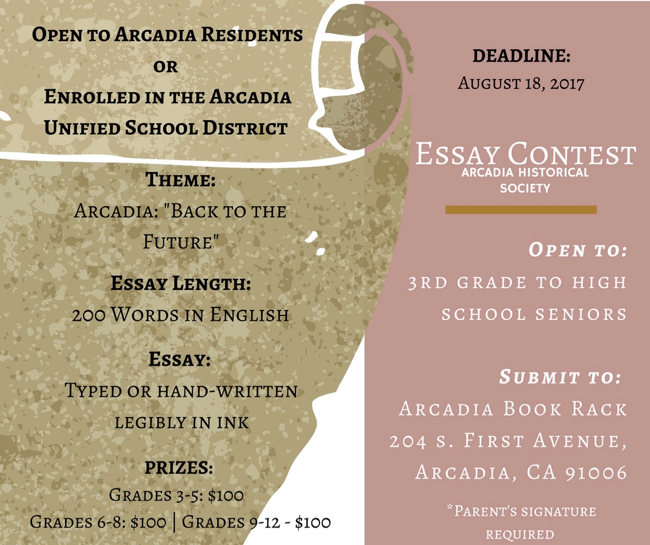 Write your way into history by entering the essay contest "Arcadia: Back to the Future."
Sponsored by the Arcadia Historical Society, the annual creative essay contest is open to all students — third grade through high school — who live in the city and/or are enrolled in the Arcadia Unified School District.
Entries must address this year's title theme, "Arcadia: Back to the Future. How Has the Past Influenced Arcadia Today?" Essays should be 200 words or fewer, in English, typed or handwritten.
First-place prizes are $100 each for students in the categories of elementary school, middle school and high school.
Deadline for entries is 5 p.m. on Friday, Aug. 18. They may be mailed or brought in person to the Book Rack.
> Download the Arcadia history essay contest submission form (pdf) and read more about the contest.
Winners will be announced Sept. 15.