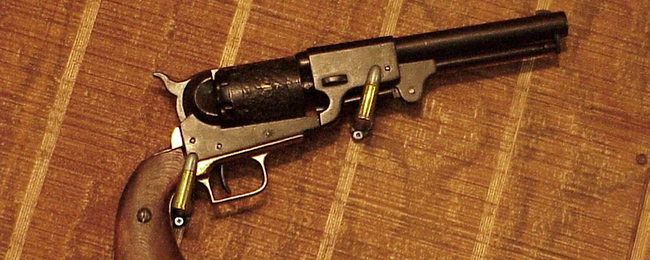 Your deepest suspicious will be confirmed — and murder will out — at the Arcadia Historical Society's mystery dinner on Sunday, Nov. 12.
Part of the Historical Society's 65th birthday celebration, the "Mystery Dinner and Interrogation" revolves around a "deadly shootout" in Arcadia.
The event includes a gourmet dinner, libations and, hopefully, a serving of justice for one Charles Forbes, "a vicious killer" who is "on the loose." Authorities believe "you may be withholding key evidence," hence the interrogation.
Tickets for the Nov. 12 bash are $65 per guest. Attendees should RSVP by Nov. 4 (form below).
The mystery dinner is at the Prince Erik Hall Gardens in Arcadia, starting at 5 p.m.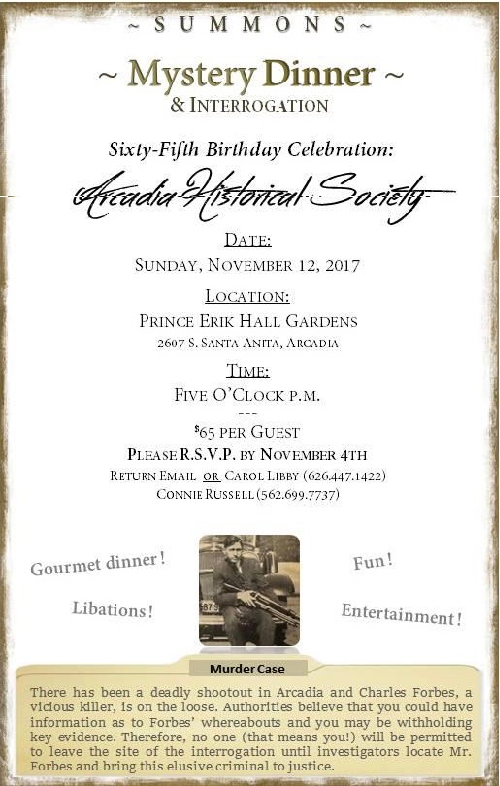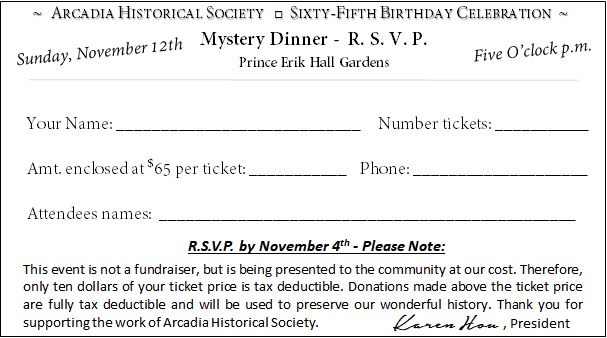 Please send the RSVP form (above) and your payment to:
Arcadia Historical Society
PO Box 661332
Arcadia, CA 91066