Arcadia Historical Society's upcoming events (2018):
"Arcadia's Legendary Artists of Historic Landmarks"
Saturday, March 10, at 2 p.m.
Illustrated lecture on artists Edna Lenz and Justine Wishek. With optional tour of Library's Arcadia History Room.
Presented by AHS Historian Carol Libby & AHS President Karen Hou.
Arcadia Public Library Auditorium, 20 W. Duarte Road, Arcadia, Calif.
(listings continue below)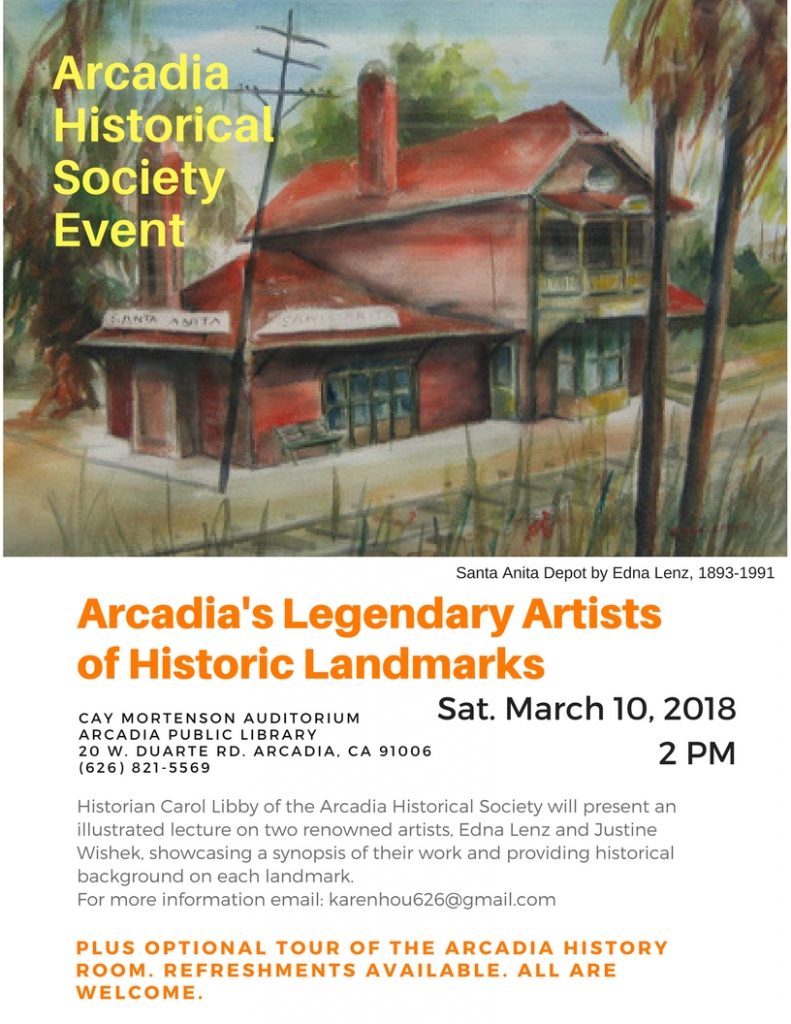 Annual Membership Meeting
Sunday, April 29, at 6 p.m.
"Royalty at the Ranch: Prince Erik and His Arcadia Legacy"
Presented by Jolene Cadenbach, pastor of the Arcadia Congregational Church, UCC, and board member of AHS
Prince Erik Hall, 2607 S. Santa Anita Ave., Arcadia, Calif.
Friends' 10th Annual Garden Party
Sunday, May 20, at 3 p.m.
Home of Carol Libby: 438 W. Norman Ave., Arcadia, Calif.
Performers: Sue Palmer and her band