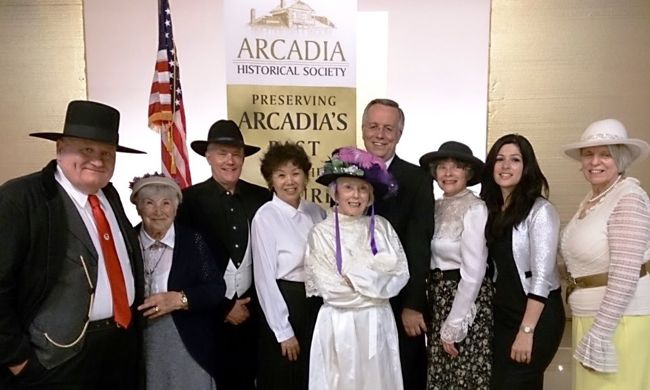 The Arcadia Historical Society seeks to preserve, protect, interpret and promote community interest in the history of the city of Arcadia and its immediate environs. Our vision is to educate, inform and involve the local community in the presentation and celebration of our city's historical heritage.
Everyone — from students to business organizations — is cordially invited to join. A member does not need to be a resident of Arcadia.
The following categories of membership are available:
Individual – $25
Family – $30
Corporate – $35
(Membership runs one year from date of new membership or renewal.)
The Arcadia Historical Society Inc. is a non-profit 501(c)(3) organization and membership is tax deductible. Members receive meeting notices, a newsletter, and an invitation to participate in all events and activities conducted by the Society.
For more information or to obtain an application to join the Arcadia Historical Society, please call (626) 446-8512 or use the Society contact page.
You may pay for your membership now via our secured PayPal account: